San Antonio Security Guard Services
Security Guard Services Overview
We Staff Professional Security Guards
Both armed and unarmed security officers are available.
Looking for a reliable and affordable security guard company in San Antonio, TX? Consider placing a friendly phone call to Nationwide Investigations & Security, Inc. today by calling our team at 210-774-6977. Our phones are answered 24 hours per day, 7 days per week. Also worth noting, we multiple great clients who are happy to provide a review of their experience working with us. If you would like client references, just let us know.
About Our Firm
Nationwide Investigations & Security, Inc. staffs both armed and unarmed security officers who are trained to know how to respond to numerous situations and environments. Our main clients are retail establishments and commercial interests, but it's not uncommon for our security team to work in residential developments or to provide direct property security for homeowners.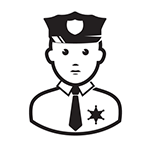 We provide security personnel for special events, hospitals, malls, private events, crowd control, office buildings and office parks, industrial settings, dispensaries, and construction sites. We're easy to work with as we provide security solutions on a temporary, contract, and long-term basis.
We're also able to provide service during emergencies on a short-term notice. Whether you need armed professional bodyguards or well trained armed (or unarmed) security guards, you can count on Nationwide Investigations & Security, Inc. to provide the best services at a reasonable price.
Ensuring the safety of our clients, their property, and their clients is the top goal of our security operatives. If you need to discuss a potential security solution for your business, property, or employees in San Antonio, call us at your earliest convenience. Our phone number is 210-774-6977.
San Antonio Security Officers
Become familiar with our service offering.
Security Guard Services Overview
Security & Retail Theft Prevention
Security Guards for Construction Sites
Emergency Security Officers
Property Defense & Protection
Systems & CCTV Monitors
Criminal Deterrence
Supplement State & Federal Law Enforcement
Periodic Property Patrols
Special Event Security
Crowd Control
Full and Complete Incident Reports
Video Overview of Our Company
Nationwide Investigations & Security, Inc. provides security guard services 24 hours per day, 7 days per week. We're available to respond in emergency situations. For more information about our security guard related services in the San Antonio, TX general region, please email us or call 210-774-6977.
We look forward to hearing from you!
Nationwide Investigations & Security, Inc.,
1100 NW Loop 410 #700, San Antonio, TX 78213
Phone: 210-774-6977
Email: support@ntwinvestigations.com
We serve the San Antonio region including New Braunfels, Bexar, Schertz, Seguin, Universal City, Canyon Lake, Boerne, Alamo Heights, and nearby communities. If you need secure the services of professional security officers, call us today at 210-774-6977.
We provide contract security & patrol services nationally.
If service is needed in an area that isn't listed on our website, we may have the ability to provide service. Call us at 1-800-294-6042 for more information regarding our presence in any specific region.