Houston Private Investigators
Private Eye & Detective Services Overview
Private Investigation Services in Houston
Licensed. Experienced. Surveillance Service Available.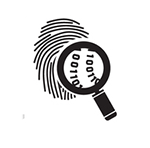 Our team of expert private investigators have over 35 years of investigative and undercover surveillance experience. Many of our agents are current or retired law enforcement officers, detectives, as well as credit analysis specialists. When Nationwide Security & Investigations Inc. is on the case, you can be assured that it's being handled by some of the best in the business.
Our team of detectives employ traditional investigation techniques in addition to frequent utilization of reputable consumer reporting services which grant us access to extensive public record information. National database access helps us to identify associates, addresses, individual assets, bankruptcies, liens, and judgments, etc. Our clients are provided all the work product in one single report.
Whether you think you have a cheating spouse or that your business associate is embezzling money from your company, our team of experienced Houston private investigators can help you. If you have questions about how we may serve your needs, call our office at 713-297-8830.
Private Investigation Services
Learn more about ways our detectives can help you.
Private Detective Services
Undercover Surveillance
Undercover Investigative Operatives
Cheating Spouses
Corporate Theft & Business Investigations
White Collar Criminal Detection
Criminal Background & Record Checks
Skip Tracing & Process Serving
Insurance Fraud Defense for Personal Injury Cases
Attorney & Law Firm Support
Thefts & Inventory Shortages
We Are Licensed & Insured
Contact Our Team
We look forward to hearing from you!
Reach Out To Us
Nationwide Investigations & Security, Inc.,
2425 West Loop South #200, Houston, TX 77027
Phone: 713-297-8830
Email: support@ntwinvestigations.com
We serve the entirety of the Greater Houston area including Sugar Land, Galveston, Conroe, Downtown Houston, Baytown, Katy, Brazoria, and all areas in-between. If you need private eye services in southeast Texas, contact Nationwide Investigations & Security today.
We're a national detective agency.