Pittsburgh Security Guard Services
Nationwide Investigations & Security, Inc.
Need Trained Security Officers in Pittsburgh?
Call Nationwide Investigations & Security, Inc. Today!
Nationwide Investigations & Security, Inc. is a top rated security guard company in Pittsburgh that provides stellar security services to its clients throughout Pennsylvania. Since 1999 we've enjoyed recognition by our clients and colleagues as a national leader in the security services industry.
As a national corporation, we're able to access a large talent pool which gives us an edge in the quality of individual we employ to serve our clients. If you're looking for a security guard company in Pittsburgh to defend and keep watch on your behalf, we're ready to get started.
We Only Staff Experienced Professionals.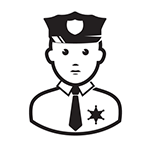 Security officers on our staff have extensive experience working in all types of operational theaters. We've helped private individuals going on vacations and trips with residential security in addition to assisting with security at high-risk apartment complexes and residential living buildings.
We provide security guard services for office towers, industrial parks, theft prevention in retail settings, parking garages, special events, government facilities, crowd control, and construction sites. We staff both armed and unarmed security officers so no matter the situation at the target site, we're confident in our ability to provide outstanding security services.
If you're ready to discuss your security needs with a seasoned professional, have additional questions, or would like to schedule service immediately, we're prepared to help. We offer competitive pricing, 24-hour service, and we accept short and long-term contracts.
To contact our management team, call us at 724-580-1115.
Pittsburgh Security Guard Services
Security Guard Services Overview
Anti-Theft Protection
Guard Services for Retail Establishments
Guard Services for Warehouses & Industrial Sites
Guard & Defense for Construction Sites & Equipment
Armed Guards Available Upon Request
Active Shooter Defense for Schools & Churches
Professional Appearance & Demeanor
Defend Property, Buildings, Parking Garages
Deter Crime, Vandalism, and Stalking
Ask About Fire Watch Services
Ask About Bodyguards & Tactical Protection
If you would like a free service quote, have questions, or would like to schedule security guard services in Pittsburgh immediately, contact Nationwide Investigations & Security, Inc. today. You can reach our management team by calling 724-580-1115. Our phones are answered 24/7 and we're usually able to deploy within a few hours of notification.
We would like to hear from you!
Nationwide Investigations & Security, Inc.,
1735 E. Carson St. #308, Pittsburgh, PA 15203
Phone: 724-580-1115
Email: support@ntwinvestigations.com
Whether professional security guard services are needed in Pittsburgh, Green Tree, Mt. Lebanon, Mckeesport, Oakmont, Wexford, Ambridge, Imperial, West Mifflin, Monroeville, Moon, or Cranberry Township, you can count on Nationwide Investigations & Security, Inc. to get the job done.
Our phone number is 724-580-1115.
We provide contract security & patrol services nationally.
If service is needed in an area that isn't listed on our website, we may have the ability to provide service. Call us at 1-800-294-6042 for more information regarding our presence in any specific region.