Phoenix Security Guard Services
Nationwide Investigations & Security, Inc.
Phoenix Security Guard Services
Armed, unarmed, and uniformed security officers.
Need to change security guard companies or schedule new service? Professional and reliable security guards services in Phoenix, AZ are only a phone call away. Nationwide Investigations & Security, Inc. provides highly trained, armed and unarmed security officers for our clients. When a security guard patrol is needed on a previously unsecured premise, it's because there's something there worth protecting. Our agents are trained to understand the importance of our client's assets as opposed to merely clocking hours at a "job."
Our agents understand the importance of their duties;
to protect people,
assets,
and to compliment the public safety efforts of state sanctioned law enforcement officers.
Some of our clients only need a temporary solution while others need a long-term solution. Regardless of the specific need for a security guard, we'll make sure the concern is addressed.
We're a Full-Service Security Guard Company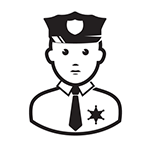 Nationwide Investigations & Security, Inc.'s security guard team is dynamic and trained to fulfill numerous roles and environment-specific demands. Our agents are ready to serve as doormen, traditional security guards, armed & uniformed security guards, Phoenix fire watch guards, bodyguards, office building patrols, special event security, parking lot and parking garage security, and are trained for industrial settings.
No matter the situation that created the need for dedicated security, we're ready to partner with you to develop a rational of solutions.
Our security team is among the best trained in the nation. Unlike some of the less-tenured security guard companies in Phoenix, we understand the importance of the services we provide to our clients. If you need to discuss any form of security concern in the Phoenix, AZ region, or if you or your organization is ready to hire a security guard, call us at 602-600-0292.
Phoenix Security Officers
Overview of Security Guard Services
Security for Retail Establishments
Crowd Control Staff
Defense Against Property Damage and Vandalism
Armed Security Guards are Available
Uniformed or Suited Guards Available
Roving Property Patrols
Emergency & 24 Hour Service Available
Concert and Large Event Security
Construction Site & Equipment Security
Protect Assets, Staff, and Customers
Deter Criminal Activity
Security Guards: An Overview
Security guards are people who risk their lives to protect members of the general public and the property of both private and public interests. Security officers normally don't encounter threats while on the job but at times they must address problems when they occur. Businesses and public organizations in Phoenix, AZ need security services as a countermeasure for the increased instability in modern society.
Understanding the Role of Security Guards
To understand why security guards are important to society, you first must understand their purpose. A security guard is a person who has been hired to protect property from being robbed, destroyed or vandalized. They are also crucial for ensuring that customers, visitors and guests don't get harmed while visiting or attending a public place.
In the past, security personnel were used by kings, wealthy citizens, rulers, merchants, local towns and various organizations for protection. This use of personalized force continues well into modern times. Governments have their security forces that protect properties and politicians, and judges. Companies maintain security forces to safeguard their employees, corporate assets and grounds.
Security personnel are an essential safety measure for public sporting events, nightclubs, public libraries, local schools and in any place where large amounts of people gather. They perform crowd control duties which often involve directing people away from restricted areas of large office buildings, malls, and arenas. They're also essential for ensuring patrons remain in safe areas. Such a service is vital for premises where large crowds gather.
Throughout Phoenix, you'll notice security guards who work with Nationwide Investigations & Security, Inc. at Cardinal & Suns games, and other professional sporting events as a compliment to licensed law enforcement officers. We also performed security guard services at museums and major shopping centers throughout the area.
What functions do security guard companies perform?
When a security guard from Nationwide Investigations & Security, Inc. is on the job, we make sure that buildings and occupants under our care are safe. We won't allow things to get out of control.
Phoenix security guards carry out their duties by monitoring property, neutralizing threats and more importantly, by developing a rapport with employees and visitors at the protected establishment. Establishing connections with clients, visitors and employees helps to give our security guards in Phoenix an edge in the event an incident occurs. Our security officers in Phoenix are dedicated to playing their part to ensure that your organization's operation runs efficiently.
Professional security officers are also useful for support services, monitoring grounds and for escorting people through unsafe or dangerous areas such as a parking garage at night. Support services such as checking I.D.s an escorting people around premises can also be performed by guard personnel. They may also serve as sentries to guard the entrances of sensitive areas in buildings like hospitals or courthouses. Screening people and managing potential threats at venues and in buildings is easier when Nationwide Investigations & Security, Inc. is on the job. We also provide overnight security guards who are useful for ensuring safety and deterring strangers and intruders.
Sometimes many problems can be resolved before they start by displaying a show of force. With armed or unarmed security guards present, people think twice before committing a crime or disturbance.
Security Guards Limit Business Liability Claims
Businesses are responsible for situations that occur on their premises. If a fight breaks out at a local business and no one in that business stops the conflict; that business might be held liable for the damages and medical expenses. The same is true when vagrants jeopardize, harass or bother customers. If someone's possessions are stolen while on a business's property, that enterprise could be held legally liable for not having preventative security measures in place.
On-Site Security Officers can Lower Insurance Rates
A business owner should inquire about lower insurance rates if they have security guards in place. When a business is constantly robbed and vandalized, their insurance rates could skyrocket. With security guards on duty, it could result in a premium reduction or low insurance rates due to limited risk and immediate response capacity.
Security Guards: First Line of Defense in a Crisis
One of the most important reasons for having a security guard is to save lives. While shootings and massacres have always happened within society; they've never happened at the frequency as they are today. Security officers represent an excellent defense option to counter a more violent and mentally disturbed population. The general public can't and shouldn't be forced to confront violent criminals and shooters at an event or public place.
If an active shooter or terrorist decides to assault a building or a venue, a security guard can be on the frontline ready to neutralize the threat. Security guard are useful in public venues and buildings. They can help direct people away from potential gunfire and slow down or hinder an assailant until law enforcement arrives. A security guard's presence and training can make a difference which will save lives during an active shooter situation.
Armed Guards vs. Unarmed Security Personnel
CEOs and managers must make a decision hiring armed guards. If they choose to have unarmed security, they might carry non-lethal weapons that can subdue a person but not seriously injure or kill them. Unarmed security forces might work well in places where threats are minimal, but minor security is still needed.
Armed officers carry guns to protect property and people from vandalism, criminal activity, and assault. Organizations with an inherent high-threat level know the importance of staffing armed security personnel. Nationwide Investigations & Security, Inc.'s armed guards in Arizona are deployed in banks, to protect valuable transports of goods, and to protect people from threats posed by the criminal element.
Institutions such as high schools employ armed and unarmed security personnel for various reasons. In situations where a mix of armed and unarmed guards are used, the unarmed guards can handle usual security details while the armed guards focus on defending the school from violent attacks. A well-trained, armed security officer is the perfect first line of defense against school shooters. Schools in Phoenix, AZ often employ security guards for this purpose.
Have questions about hiring security guards in Phoenix? Call Nationwide Investigations & Security, Inc. today by calling our office directly at 602-600-0292.
If you're looking for more information about our security guard services in Phoenix, or if you need a quick quote or are ready to hire a security guard, call Nationwide Investigations & Security, Inc. at 602-600-0292 to get started.
Available 24 hours a day, 7 days a week
Contact & Location Information
Nationwide Investigations & Security, Inc. serves the Metro Phoenix region. If we're needed in Scottsdale, Mesa, Casa Blanca, New River, Gilbert, or Glendale, we'll be there. If you're ready to hire a security guard or have questions about our services or our company, call us 602-600-0292.
Security Guard Services in Atlanta
Nationwide Investigations & Security, Inc.
Need Trained Security Guards in Atlanta?
Call Nationwide Investigations & Security, Inc. Today!
Nationwide Investigations & Security, Inc. is a licensed and respected security guard company in Atlanta, GA. Our clients have grown to appreciate the excellence of the service we provide and have come to expect professional and well-groomed agents when working with our teams. Whether you're looking for armed or unarmed security officers, an individual or a team of security guards, our operatives are ready to deploy at a moment's notice.
We're one of the most respected security guard companies in Atlanta, GA. You can expect Nationwide Investigations & Security, Inc. to provide a customized solution to meet the particular needs of the business, premise, or assets and to counter any threats which may become apparent.
We Serve Private & Public Interests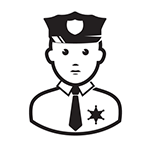 Security guards in our employ have experience providing security for a multitude of facilities and situational environments. We've been called upon to provide security officers for schools, to participate in active shooter prevention, retail establishments, sporting events, special events, concerts (crowd control), parking lots and parking garages, properties & restricted areas, industrial environments, construction sites, office buildings, and residential living communities.
Unlike most security guard companies in Atlanta, GA, Nationwide Investigations & Security, Inc. is often able to provide short-notice security guard services throughout the metropolitan region.
Another feature of our agency, which sets us apart from the other security guard companies in Atlanta is that we also staff fireguards and bodyguards for specialized situations. If you need to hire a security guard in Atlanta or have questions about our services, call us at 678-568-2257 today. We look forward to hearing from you.
Atlanta Security Guard Services
Security Officer Services Overview
24 Hour Service Available
We Service Office Buildings & Large Venues
Special Event & Crowd Control
Restricted Area Enforcement
Property & Asset Defense
Roving & Periodic Patrols
Coverage for Geographically Separate Locations
Professional Record Keeping & Incident Reporting
Armed & Unarmed Security Officers Available
Plain Clothes, Suited, and Uniformed Options
Security for Public Access Establishments
Nationwide Investigations & Security, Inc. invites you to contact our office with any questions you may have about hiring a security guard in Atlanta. To reach our office at anytime of the day or night, call us at 678-568-2257.
Have questions? Call or message us!
Nationwide Investigations & Security, Inc.,
2870 Peachtree Rd, #452, Atlanta, GA 30305
Phone: 678-568-2257
Email: [email protected]
Changing Security Guard Companies in Atlanta, GA?
Learn more about security officers, their roles and duties.
We rarely pay attention to the people standing guard in our workplaces, companies, apartments or social amenities. Most employees probably don't even know the name of that man they have been passing for the last five years as they move to their workstations. To such employees, a guard could be seen as just another person on the payroll that has to work to get their paycheck at the end of the month. Still, the security guard could be the only person who dares to save the lives of the staff when disaster strikes at the workplace at a time that everyone else scurries to safety.
Security Guards Offer Numerous Benefits
Crime Prevention
People have second thoughts about committing a crime when they spot a security guard in the area. Paranoia could also help to deter crime when a person thinks the guard is watching even when he is preoccupied elsewhere. However, there are those who have guts and will attempt to vandalize the premises or steal a product displayed for sale. However with the security guard always on the lookout for such people, they put your business in a position to immediately respond to various incidents which will mitigate potential damages.
Enhanced Customer Service
It is common to hear of a child getting lost in the mall or amusement park. While the parents frantically search for their child, security guards will most likely be the first to find him or her stranded and announce their custody of the lost child on the public address system to make it easier for the parents to recover them.
Moreover, how many times have customers visited a building and wandered around looking for a specific office? Usually, the first person they will turn to for help is the security guard who will provide directions to help them out.
Brand Awareness
Security guards don't just look good in uniform; a company can use them to enhance its corporate image. Besides, a security guard in uniform who practices great communal works such as helping an old woman cross the road will do wonders for the reputation of your business. With a consciously-uniformed security guard, people will immediately associate such good deeds with the company.
Active Shooter Defense Options
Active shootouts are rare in Atlanta but still, they happen even in public places. In May 2018, there was a shooting incident near Mount Zion High School in Clayton which resulted in injuries to one woman and the death of another. Other incidents spanning from 2017 to 1999 include the shooting of a boy at Price Middle School, the killing of a man on the Savannah State University Campus and many more.
While such cases seem out of the norm, preparing security guards for such eventualities could save lives at private companies and public venues. Apart from guards, those running institutions including school administrators, church leaders or business executives can receive active shooter threat response training through programs offered by qualified instructors, like those employed by Nationwide Investigations & Security, Inc. A well-trained security guard has higher chances of stopping a shootout successfully, which will limit the potential for loss of life and subsequent liabilities.
Understanding Armed Security Guards
Determining whether or not to hire armed or unarmed security guards can be a tough decision. However, whether or not to prefer armed security guards depends on numerous factors which we've outlined below.
Propensity for Violence
Companies that have a past of violent outbreaks such as bars or nightclubs should employ an armed security guard. Also, some neighborhoods in Atlanta, GA are dangerous with the likelihood of people falling victim to violence being very high. Therefore operating a business in areas similar to Carter Street or Marietta Street should encourage a business owner to hire an armed security guard for preparedness' sake. However, it is good to note that the sight of a gun could provoke violence hence keeping the firearms out of the public eye is may be advisable.
Type of Enterprise
To survive economically, businesses that deal in valuable goods must protect their products at all costs. A jewelry business or an art gallery may have millions of dollars in inventory, and an armed security guard will keep those valuables safe.
Armed security guards must pass two tests, firing range and written, with a minimum score of 80%. A business planning on having the guard carry a shotgun or other concealed weapon has to make a special request which details the intended duties of the guard and reasonable justification for certain firearms.
Unarmed Security Guards
Sometimes, businesses can remain relatively safe without the brandishment of weaponry or the need for lethal force. Some of the reasons that should motivate the hiring of an unarmed security officer include liability mitigation and budget controls.
Budget Limitations
In Atlanta, GA, an armed guard's annual salary averages at $38,000 while an unarmed guard's salary is around $25,000 per year. Therefore, a business that does not have much disposable income may have to make do with an unarmed guard. Besides, other costs such as insurance accompany armed guards and can take a toll on a business's budget.
Minimize Liability
There are instances in which a master is liable for the actions of the servant. Therefore if an armed guard causes death or injury on the premises, the owner of the business can be held responsible. Firms that prefer to limit their exposure to such risks should employ unarmed guards to keep watch and should be provided with adequate communication tools should they need the assistance of local law enforcement.
Given the many benefits that businesses enjoy with trained security staff on site, any investment in safety is a worthy one that may save lives. From active shooter defense to ensuring the safety and protection of employees, customers, property, and the general public, the presence of security guards promulgates a stable and safe environment. If you have questions about hiring armed or unarmed security guards in Atlanta, GA, contact Nationwide Investigations & Security, Inc. today by calling us at 678-568-2257.
Whether you're looking for a excellent security guard company in Atlanta, Dekalb, South Fulton, Roswell, Johns Creek, Sandy Springs, Alpharetta, Marietta, Smyrna, Duluth, or College Park, you can count on Nationwide Investigations & Security, Inc. to be there when you need us. To get in touch with us, call us at 678-568-2257 at any time of the day or night.