Memphis, TN Security Guards
Nationwide Investigations & Security, Inc.
Memphis, TN Security Guard Services
Need an Armed or Unarmed Security Presence in Memphis, TN?
It's not uncommon for a business or homeowner in Memphis, TN to consider the services of professional security guards as an active resolution to security threats or concerns of such. Nationwide Investigation & Security, Inc. provides both armed and unarmed security officers for our in and around Memphis. We've worked with schools, at industrial sites, retail establishments, banks, special events, residential communities, and we provide concierge and front desk services.
We offer periodic patrols, foot, and vehicle patrols, and we're able to provide service on short notice for temporary and long-term operational periods. If you need to build a relationship with a security guard company in Memphis, reach out to us as soon as possible.
About Nationwide Investigations & Security, Inc.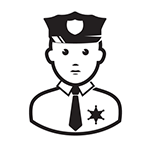 For over 20 years our clients have relied on us to protect their families, clients, employees, customers, and assets. Nationwide Investigations & Security, Inc. is dedicated to maintaining its reputation as one of the best security guard companies in Memphis, and we'll gladly provide references to any of our prospective clients.
Although our offices are located in Memphis, TN, we provide security guard services throughout the region and in Nashville. Security companies pop up and disappear all the time. We'll be here. Don't hesitate to contact us with any inquiries you may have.
Questions? Reach out to us.
If you have questions about how we can help you to ensure a secure environment, would like a service quote or have other concerns, contact our management team in Memphis, TN today. Our phone number is 901-425-1011.
Memphis, TN Security Officers
Overview of Security Guard Services
Uniformed, Suited, and Plain Clothes Options
Ask About Bodyguard & VIP Protection Services
Active-Shooter Prevent & School Security
Alarm & CCTV Monitoring & Incident Response
Armed & Unarmed Guards Are Available
U.S. Military Veterans & Former Police on Staff
Special Event Security & Crowd Control
Options for Large & Small Facilities
Ask About Private Investigation Services
Hospital & Government Facility Coverage
Patrols & Security for Large Parking Lots & Garages
If you're interested in asking questions about our services or if you would like to schedule services in Memphis, TN immediately, don't hesitate to reach out to our management team today. Our phone number is 901-425-1011.
Feel free to call or message us!
Nationwide Investigations & Security, Inc.,
113 S Highland St #455, Memphis, TN 38111
Phone: 901-425-1011
Email: support@ntwinvestigations.com
Nationwide Investigations & Security, Inc. provides security guard services throughout the Memphis, Tennessee metropolitan area. Whether we are needed in Memphis, Arlington, Millington, Lewisburg, Collierville, Lakeland, or Germantown, TN, our team will be there. For more information or to obtain a service quote, call us today at 901-425-1011.
We provide contract security & patrol services nationally.
If service is needed in an area that isn't listed on our website, we may have the ability to provide service. Call us at 1-800-294-6042 for more information regarding our presence in any specific region.