Security Guard Services in Mobile, AL

Nationwide Investigations & Security, Inc.
Looking for a security guard service in Mobile, AL?
Reach out to Nationwide Investigations & Security, Inc. today.
Although numerous security guard companies service the Mobile, Alabama metropolitan region, few have staff with the experience and talent offered by Nationwide Investigations & Security, Inc. For over 20 years we've provided top-rated security guard services to our clients in and around Mobile, AL.
We are respected and appreciated by our long-time clients and take pride in being seen as one of the best security guard companies in Alabama. Whether you need to hire armed or unarmed security officers, Nationwide Investigations & Security, Inc. can be relied upon to provide security when it's needed most.
Don't relegate security matters to the inexperienced.
Our security officers are experienced and motivated.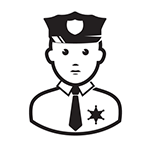 Nationwide Investigations & Security, Inc. is a full-service security guard company in Mobile, AL with a vast, but relevant service offering for our clients and potential clients. We provide both armed and unarmed security officers, uniformed and non-uniformed security guards, theft-prevention specialist for retail environments, and tactical bodyguards for elevated security concerns.
Our team is ready to provide crowd control and crowd management functions, roving property patrols, active-shooter defense for schools and facilities associated with large crowds, employee & customer escorts, parking lot security, and we're capable of immediate deployment for emergency situations.
If you have questions about our security guard services or need to schedule service in Mobile, AL, call us at 251-234-6999 to get started. Our call center is staffed 24 hours per day.
Mobile, AL Security Guards
Overview of Guard Services
Security Guard Services for Retail Establishments
Ask about Fire Watch & Fire Guard Services
Ask about Bodyguards & VIP Protection Services
Armed and Unarmed Security Guards
24 Hour Service & Short Notice Deployment
Uniformed or non-uniformed officer options
Prevent Theft & Vandalism
Defense for Construction Sites & Work Equipment
Parking Lot & Parking Garage Tenants
Security Guards for Special Events & Concerts
Roving Foot & Vehicle Patrol Services
Own or manage a property or business in Mobile, AL and need the presence of armed or unarmed security guards to ensure peace and safety? Don't hesitate to contact Nationwide Investigations & Security, Inc. at any time of the day or evening. Our direct phone number is 251-234-6999.
We look forward to hearing from you.
Nationwide Investigations & Security, Inc.,
2029B Airport Blvd #155, Mobile, AL 36606
Phone: 251-234-6999
Email: support@ntwinvestigations.com
Whether security guard services are needed in Mobile, AL or the nearby towns of Prichard, Saraland, Tillmans Corner, Bayou La Batre, Citronelle, Chickasaw, Dauphin Island, Satsuma, Theodore, Creola, or in Baldwin County, don't hesitate to call us.
To reach Nationwide Investigations & Security, Inc., call us any time at 251-234-6999.
We provide contract security & patrol services nationally.
If service is needed in an area that isn't listed on our website, we may have the ability to provide service. Call us at 1-800-294-6042 for more information regarding our presence in any specific region.