Security Guard Services in Lexington, KY
Nationwide Investigations & Security, Inc.
Need Security Guards in Lexington, KY?
Contact Nationwide Investigations & Security, Inc. Today!
Nationwide Investigation & Security, Inc. is a licensed Lexington, KY security services firm that provides to our clients professionally trained security guards who can be counted on as a reliable force for the protection and defense of our client's customers and assets. When you're working on developing a reputation as one of the best security guard companies in Lexington, KY, you can't afford to staff slouches and individuals who lack a professional nature.
We provide excellent services to our clients regardless of whether they've hired a group of security guards or only one. If you're a business owner or individual that's looking for potential security guard companies in Lexington, KY to develop a relationship with, consider Nationwide Investigations & Security, Inc.
Get a better idea of our security guard services.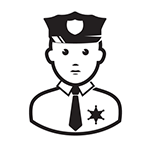 Nationwide Investigations & Security, Inc.'s security officers in the Lexington, KY have experience fulfilling numerous roles and performing various duties on behalf of our clients. We provide both armed and unarmed security guards who, depending on the needs of our clients, may be suited or uniformed, armed or unarmed.
We've provided security officer related services for office buildings, residential communities, special events, music video shoots, movie sets, studios, entertainment companies, warehouses, large and small properties, and we also provide period patrols and coverage of multiple properties which may be separated geographically. Also, we pride ourselves on excellent customer service practices when dealing our clients and the general public.
If you're interested in scheduling security guard services in Lexington, KY or have questions about how partnering with Nationwide Investigations & Security, Inc. may work out for you or your business, call our management team today at 859-350-0840.
Lexington, KY Security Guards
Nationwide Investigations & Security, Inc.
Overview of Guard Services
Armed & Unarmed Security Officers
Security Guards for Large Office Buildings
Security Services Available for Retail Establishments
Guards for Crowd Control & Area Denial
Roving Property Patrols
Security for Parking Lots & Garages
Construction & Industrial Security
Single Guards & Full Teams Available
Security for Nightclubs & Bars
Security Guards for Companies and Residences
If Needed, Ask About Fire Watch Security
If you need more information or would like to discuss a short term, long term, or temporary need for trained security guard staff in Lexington, KY, reach out to our management team by calling 859-350-0840.
We would like to hear from you!
If you're looking for a reliable security guard company in Frankfort, Georgetown, Paris, Mt Sterling, Stanton, Irvine, Berea, Richmond, Danville, Perryville, Lawrenceburg or elsewhere in the Lexington area, reach out to Nationwide Investigations & Security, Inc. today at 859-350-0840.
Security Guard Services in Atlanta
Nationwide Investigations & Security, Inc.
Need Trained Security Guards in Atlanta?
Call Nationwide Investigations & Security, Inc. Today!
Nationwide Investigations & Security, Inc. is a licensed and respected security guard company in Atlanta, GA. Our clients have grown to appreciate the excellence of the service we provide and have come to expect professional and well-groomed agents when working with our teams. Whether you're looking for armed or unarmed security officers, an individual or a team of security guards, our operatives are ready to deploy at a moment's notice.
We're one of the most respected security guard companies in Atlanta, GA. You can expect Nationwide Investigations & Security, Inc. to provide a customized solution to meet the particular needs of the business, premise, or assets and to counter any threats which may become apparent.
We Serve Private & Public Interests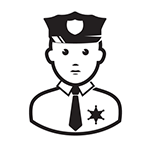 Security guards in our employ have experience providing security for a multitude of facilities and situational environments. We've been called upon to provide security officers for schools, to participate in active shooter prevention, retail establishments, sporting events, special events, concerts (crowd control), parking lots and parking garages, properties & restricted areas, industrial environments, construction sites, office buildings, and residential living communities.
Unlike most security guard companies in Atlanta, GA, Nationwide Investigations & Security, Inc. is often able to provide short-notice security guard services throughout the metropolitan region.
Another feature of our agency, which sets us apart from the other security guard companies in Atlanta is that we also staff fireguards and bodyguards for specialized situations. If you need to hire a security guard in Atlanta or have questions about our services, call us at 678-568-2257 today. We look forward to hearing from you.
Atlanta Security Guard Services
Security Officer Services Overview
24 Hour Service Available
We Service Office Buildings & Large Venues
Special Event & Crowd Control
Restricted Area Enforcement
Property & Asset Defense
Roving & Periodic Patrols
Coverage for Geographically Separate Locations
Professional Record Keeping & Incident Reporting
Armed & Unarmed Security Officers Available
Plain Clothes, Suited, and Uniformed Options
Security for Public Access Establishments
Nationwide Investigations & Security, Inc. invites you to contact our office with any questions you may have about hiring a security guard in Atlanta. To reach our office at anytime of the day or night, call us at 678-568-2257.
Have questions? Call or message us!
Nationwide Investigations & Security, Inc.,
2870 Peachtree Rd, #452, Atlanta, GA 30305
Phone: 678-568-2257
Email: [email protected]
Changing Security Guard Companies in Atlanta, GA?
Learn more about security officers, their roles and duties.
We rarely pay attention to the people standing guard in our workplaces, companies, apartments or social amenities. Most employees probably don't even know the name of that man they have been passing for the last five years as they move to their workstations. To such employees, a guard could be seen as just another person on the payroll that has to work to get their paycheck at the end of the month. Still, the security guard could be the only person who dares to save the lives of the staff when disaster strikes at the workplace at a time that everyone else scurries to safety.
Security Guards Offer Numerous Benefits
Crime Prevention
People have second thoughts about committing a crime when they spot a security guard in the area. Paranoia could also help to deter crime when a person thinks the guard is watching even when he is preoccupied elsewhere. However, there are those who have guts and will attempt to vandalize the premises or steal a product displayed for sale. However with the security guard always on the lookout for such people, they put your business in a position to immediately respond to various incidents which will mitigate potential damages.
Enhanced Customer Service
It is common to hear of a child getting lost in the mall or amusement park. While the parents frantically search for their child, security guards will most likely be the first to find him or her stranded and announce their custody of the lost child on the public address system to make it easier for the parents to recover them.
Moreover, how many times have customers visited a building and wandered around looking for a specific office? Usually, the first person they will turn to for help is the security guard who will provide directions to help them out.
Brand Awareness
Security guards don't just look good in uniform; a company can use them to enhance its corporate image. Besides, a security guard in uniform who practices great communal works such as helping an old woman cross the road will do wonders for the reputation of your business. With a consciously-uniformed security guard, people will immediately associate such good deeds with the company.
Active Shooter Defense Options
Active shootouts are rare in Atlanta but still, they happen even in public places. In May 2018, there was a shooting incident near Mount Zion High School in Clayton which resulted in injuries to one woman and the death of another. Other incidents spanning from 2017 to 1999 include the shooting of a boy at Price Middle School, the killing of a man on the Savannah State University Campus and many more.
While such cases seem out of the norm, preparing security guards for such eventualities could save lives at private companies and public venues. Apart from guards, those running institutions including school administrators, church leaders or business executives can receive active shooter threat response training through programs offered by qualified instructors, like those employed by Nationwide Investigations & Security, Inc. A well-trained security guard has higher chances of stopping a shootout successfully, which will limit the potential for loss of life and subsequent liabilities.
Understanding Armed Security Guards
Determining whether or not to hire armed or unarmed security guards can be a tough decision. However, whether or not to prefer armed security guards depends on numerous factors which we've outlined below.
Propensity for Violence
Companies that have a past of violent outbreaks such as bars or nightclubs should employ an armed security guard. Also, some neighborhoods in Atlanta, GA are dangerous with the likelihood of people falling victim to violence being very high. Therefore operating a business in areas similar to Carter Street or Marietta Street should encourage a business owner to hire an armed security guard for preparedness' sake. However, it is good to note that the sight of a gun could provoke violence hence keeping the firearms out of the public eye is may be advisable.
Type of Enterprise
To survive economically, businesses that deal in valuable goods must protect their products at all costs. A jewelry business or an art gallery may have millions of dollars in inventory, and an armed security guard will keep those valuables safe.
Armed security guards must pass two tests, firing range and written, with a minimum score of 80%. A business planning on having the guard carry a shotgun or other concealed weapon has to make a special request which details the intended duties of the guard and reasonable justification for certain firearms.
Unarmed Security Guards
Sometimes, businesses can remain relatively safe without the brandishment of weaponry or the need for lethal force. Some of the reasons that should motivate the hiring of an unarmed security officer include liability mitigation and budget controls.
Budget Limitations
In Atlanta, GA, an armed guard's annual salary averages at $38,000 while an unarmed guard's salary is around $25,000 per year. Therefore, a business that does not have much disposable income may have to make do with an unarmed guard. Besides, other costs such as insurance accompany armed guards and can take a toll on a business's budget.
Minimize Liability
There are instances in which a master is liable for the actions of the servant. Therefore if an armed guard causes death or injury on the premises, the owner of the business can be held responsible. Firms that prefer to limit their exposure to such risks should employ unarmed guards to keep watch and should be provided with adequate communication tools should they need the assistance of local law enforcement.
Given the many benefits that businesses enjoy with trained security staff on site, any investment in safety is a worthy one that may save lives. From active shooter defense to ensuring the safety and protection of employees, customers, property, and the general public, the presence of security guards promulgates a stable and safe environment. If you have questions about hiring armed or unarmed security guards in Atlanta, GA, contact Nationwide Investigations & Security, Inc. today by calling us at 678-568-2257.
Whether you're looking for a excellent security guard company in Atlanta, Dekalb, South Fulton, Roswell, Johns Creek, Sandy Springs, Alpharetta, Marietta, Smyrna, Duluth, or College Park, you can count on Nationwide Investigations & Security, Inc. to be there when you need us. To get in touch with us, call us at 678-568-2257 at any time of the day or night.