Austin, TX Private Detectives
Looking for a Private Investigator in Austin?
Call Nationwide Investigations & Security, Inc. today!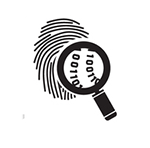 If you're looking for a private investigator or a professional detective service in Austin, TX, look no further than Nationwide Investigations & Security, Inc. for the reliable services you're looking for. As seasoned Texas private eyes, we know what it takes to provide our clients with results-oriented, cost-effective surveillance and detective services. In today's world of encroaching technology and their parent companies, we're uniquely qualified to operate as 21st-century gumshoes.
Nationwide Investigations & Security, Inc. offers our existing and potential clients a complete service offering. Included in our service offering is surveillance and focused monitoring, GPS-assisted location tracking, missing person investigations, Anti-theft corporate embezzlement investigations, executive background & social character investigations, theft & Travis County criminal justice investigations, court-ready documentation, detectives with experience testifying in court, family law investigations, and we catch cheaters and gather evidence on those who are suspected of marital infidelity. Our agents also have access to various databases, many of which, we're not able to disclose. If you need our help with any form of investigation, you're encouraged to contact us.
We provide free service quotes, immediate service, and excellent investigatory services. If you need to talk with an experienced Austin private investigator for personal or business reasons, contact Nationwide Investigations & Security, Inc. today by calling our office at 512-910-7631.
Austin Private Detective Services
Service Overview
Attorney & Law Firm Support
Court Ready Reports & Detectives
Process Services & Family Law Support
Divorce Investigations
Marital Infidelity Inquiries
Digital Camera & Photographic Evidence Gathering
Surveillance & Private Eye Work
Criminal Justice Investigations
Travel Options Available
Asset Investigations
Options for Corporations & Theft
If you have any questions or need to hire a private investigator in Austin, TX, send us a message or call us at 512-910-7631.
Contact Our Team
We look forward to hearing from you!
Contact Information
Nationwide Investigations & Security, Inc.
417 E 6th St, Austin, TX 78701
Phone: 512-910-7613
Email: support@ntwinvestigations.com
Nationwide Investigations & Security, Inc. provides excellent detective services to the entire Austin & Central Texas region. We're seasoned at conducting investigations in Round Rock, Georgetown, Cedar Park, Bastrop, San Marcos, and New Braunfels. If you're ready to hire a private eye or have questions about how we can serve you, call us at 512-910-7631.