Seattle Private Investigators
Nationwide Investigations & Security, Inc.
Need Private Detective Services in Seattle?
Contact Nationwide Investigations & Security, Inc. today!
If you're looking for an ethical private investigation agency in Seattle, WA, contact Nationwide Investigations & Security, Inc. today. We've been in business since 1999 and have developed a reputation as an effective private detective agency due to the fine work product we've provided to our clients. We understand that when our services are called for, it's because of a desire for a verifiable truth.
We know the value of verifiable information and are proud to serve as an important resource for our clients. Our clients include small and large businesses, high net worth families, law firms, and private individuals. If you're looking for a resource for your investigatory needs, let us assist.
Seattle's Discreet, Professional Detective Service
Licensed, Insured, and Ready to Start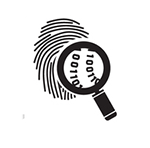 Nationwide Investigations & Security, Inc. offers multiple investigatory services. We offer surveillance, missing person & lost contact searches, theft investigations, insurance & workers' comp fraud investigations, and we also provide support for law firms and divorce attorneys.
For private individuals, we offer pre-marital character checks, investigations into cheating & infidelity, and child custody compliance investigations. For businesses, we offer pre-employment screening, executive background checks, embezzlement investigations and due diligence. If you're looking for skilled private detectives in Seattle, WA, you're at the right place.
Interested in hiring a Private Eye in Seattle?
Call our offices today and tell us about your case.
If you're ready to schedule a meeting or a phone consultation with an experienced private detective, we're ready to get started. Contact our management team at any time by phone at 206-202-0666 or by contact form by clicking here.
Private Investigation Services in Seattle, WA
Detective Services Overview
Child Custody Inquiries
Marital Infidelity Investigations
Surveillance Services
Public Records Research
Asset Investigations
Background & Pre-employment Screenings
Injury & Insurance Fraud Schemes
Finding Missing Persons & Lost Contacts
GPS Vehicle Tracking & Location Investigations
Law Firm & Attorney Support
We're Licensed, Insured, Bonded, and Experienced
If you're interested in hiring a private investigator in Seattle, WA, or would like more information about our investigation & detective services, contact Nationwide Investigations & Security, Inc. today at 206-202-0666.
Nationwide Investigations & Security, Inc. offers effective and outstanding investigation services for private individuals and businesses in Seattle, Redmond, Kirkland, Renton, Tacoma, Everett, Olympia, Mt Vernon, Puyallup, Kent, Ellensburg, and throughout the Pacific Northwest. If you have questions about our services our would like to tell us about your case, call us at 206-202-0666 today.
We're a national detective agency.
If you have concerns which span the distances of cities or states, our national network of private eyes have experience collaborating at scale. For more information or to contact our national hotline, call 1-800-264-6042.