Boston, MA Private Detective Services
Nationwide Investigations & Security, Inc.
Need the services of a private eye in Boston, MA?
Call Nationwide Investigations & Security, Inc. to get started.
Since our company's founding in 1999, Nationwide Investigations & Security, Inc. has developed innumerable national and international relationships and contacts which gives our detectives an edge as investigators. Top agents on our staff have either law enforcement, federal, intelligence or military experience which provides us with favorable attributes that few of our counterparts can match.
Even rookie detectives trained in-house by us are head-and-shoulders above their equivalent counterparts in state and government bureaucracies. The bottom line; our job is to find the truth, document it, and gather evidence of it. That's the underlying spirit of our training & investigatory philosophy, the truth. If you need the services of a private investigations firm in Boston, we're ready to review your case and develop a plan of action.
We Provide a Wide Range of Investigatory Services
Service Options for Law Firms, Corporations, and Individuals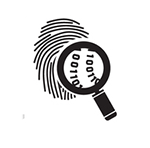 We provide numerous investigative services which include surveillance, public record gathering, asset & liability searches, and inquiries into missing persons, lost friends, and long-lost loves, and traditional gumshoe work. We've helped small and large businesses gather evidence of embezzlement and theft while remaining personable and able to help people with romantic interests to prove cheating and infidelity.
For corporations, we offer executive background checks, education verification, and due diligence reports to help executives make excellent decisions about acquisitions and partnerships. For law firms, we provide family, civil, and criminal law support.
Regardless of the issue that demands attention, we're ready to get down to the bottom of the matter. If you need to talk with a private investigator in Boston, contact Nationwide Investigations & Security, Inc. at any time of the day or night. Our phone number is 617-401-0040.
Boston Private Investigators
Overview of our Investigative Services
Criminal, Executive, and Pre-Employment Screenings
Executive & Professional Background Checks
Surveillance, Private Eye Services, and GPS Vehicle Tracking
Embezzlement & Theft Investigations for Business
Infidelity & Cheating Investigations for Individuals
Missing Person & Lost Love Investigations
Pre-Marital Asset & Criminal Investigations
Character Inquiries & Social Media Investigations
Litigation Support for Law Firms
Criminal Defense & Criminal Justice Investigations
Former State & Federal Investigation Pros on Staff
If you have questions about our services or would like to schedule an interview with a detective in Boston, Nationwide Investigations & Security, Inc. encourages you to reach out to our team immediately. To contact us, send us a message using the contact form or call us at 617-401-0040.
Nationwide Investigations & Security, Inc.
Need to contact us? Call or message us.

Nationwide Investigations & Security, Inc. is a leading provider of private detective services in Boston, Westford, Framingham, Brockton, Marshfield, Rockport, Gloucester, Salem, Waltham, Brookline and throughout the New England region. If you have questions for our management team or would like to schedule service, call us at 617-401-0040.
We're a national detective agency.
If you have concerns which span the distances of cities or states, our national network of private eyes have experience collaborating at scale. For more information or to contact our national hotline, call 1-800-264-6042.