Galveston Private Investigators
Nationwide Investigations & Security, Inc.
Private Detective Services in Galveston
Nationwide Investigations & Security, Inc.
If you have a pressing need to gather actionable information from a reliable source, the best option is to hire a licensed private investigator in Galveston, TX who can perform the required detective work to get you the information you need.
Whether for personal or business interests, Nationwide Investigations & Security, Inc. has the experienced private eyes you'll want on the case. We also provide other related services such as GPS vehicle tracking and background investigations. If you're looking for solutions to your lack of information regarding a specific matter, contact us as soon as possible.
We Offer A Variety of Investigatory Services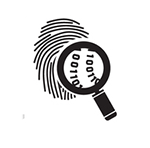 Nationwide Investigations & Security, Inc. is a full-service Galveston, TX private investigation firm. Detective services we provide include surveillance, counter-surveillance, missing person investigations, executive background checks, criminal background checks, family law investigations, divorce investigations, we catch cheating spouses, perform criminal justice investigations and more.
We also provide numerous investigatory services to corporations which include investigations into theft, embezzlement, competitive intelligence, and due diligence. If you need to contact a reputable private detective agency in Galveston, contact Nationwide Investigations & Security, Inc.
Nationwide Investigations & Security, Inc. accepts both private and corporate clients. If you need to speak with a detective, contact our staff today! The phone number to our Galveston, TX office is 409-220-0289.
Private Investigation Services in Galveston, TX
Detective Services Overview
Infidelity Investigations
Written, Photography, and Video Documentation
Investigations in Missing Persons
Services for Attorneys & Law Firms
Process Service
Criminal Justice Detectives
Corporate Detective Services
Embezzlement & Theft Investigations
Comprehensive Executive Background Checks
Social & Character Investigations
Premarital Investigations & Asset Discovery
For more information about our investigation services in Galveston or for a service quote, call our staff at 409-220-0289.
Nationwide Investigations & Security, Inc. has clients throughout Galveston, Texas City, League City, Santa Fe, Brazoria, Angleton, Alvin, Hitchcock, Freeport, and Brazoria County. To speak with our staff regarding service, call us at 409-220-0289.
We're a national detective agency.
If you have concerns which span the distances of cities or states, our national network of private eyes have experience collaborating at scale. For more information or to contact our national hotline, call 1-800-264-6042.