San Francisco Private Investigators
Nationwide Investigations & Security, Inc.
Private Detective Services in San Francisco
Looking for an experienced private investigation & detective firm in San Francisco? Look no further than Nationwide Investigations & Security, Inc. for the professional assistance being sought. With nearly 20 years of experience in the investigatory field, we have the talent required to be successful with even the most difficult of case assignments. In the Bay Area, our repeat clients regard working with as one of the best experiences they've had working with a private detective agency and we look forward to forging a similar relationship with you.
If you're serious about getting the information you need, don't hesitate to reach out to Nationwide Investigations & Security, Inc.
Investigation Services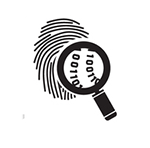 Nationwide Investigations & Security, Inc. is a full-service provider of special investigations services in San Francisco and throughout the Bay Area. The private detectives on our staff are former law enforcement detectives and military men, and they're among the best in the business.
We provide surveillance solutions, GPS vehicle monitoring, help with missing persons and finding long-lost loves, corporate investigation services, asset and public record searches, criminal justice investigations and investigation services pertinent to family law and divorce proceedings. If you prefer to work with a seasoned detective agency, contact Nationwide Investigations & Security, Inc. today!
If you're ready to discuss your need for private eye services or if you have questions about how we may be able to serve you, contact our South San Francisco office at 415-801-0166.
San Francisco Private Investigation Services
Surveillance Services
Photography & Video Surveillance Options Available
Spousal Infidelity & Investigations into Cheating
Executive Lifestyle, Background, and Character Investigations
Criminal Justice & Criminal Defense Investigations
Family Law, Child Custody, and Divorce Investigations
Embezzlement and Corporate Theft Detectives
Asset & Public Record Discoveries
Process Service, Person Location, Skiptracing
Criminal Background & Pre-Employment Screenings
Licensed & Experienced.
Contact Nationwide Investigations & Security, Inc. today with any questions you may have about our detective & private eye services. The phone number to our San Francisco office is 415-801-0166.
We look forward to hearing from you!
Nationwide Investigations & Security, Inc. is a leading provider of private investigation services in San Francisco and the Bay Area. If you need to talk with a detective of if you're ready to start service, call us at 415-801-0166.
We're a national detective agency.
If you have concerns which span the distances of cities or states, our national network of private eyes have experience collaborating at scale. For more information or to contact our national hotline, call 1-800-264-6042.