Private Detectives in Miami, FL
Nationwide Investigations & Security, Inc.
Miami Private Investigators
Put our experienced agents on your side.
If you're looking for an experienced private investigation agency in Miami that's staffed with skilled private detectives, you've found it in Nationwide Investigations & Security, Inc. You can count on the gumshoes at Nationwide Investigations & Security, Inc. to be attentive, professional, experienced, and ready to get started at a moment's notice.
Since 1999 we've provided outstanding investigatory services to our clients, friends, and neighbors throughout South Florida. Whether the need is business or related to a personal matter, you can take solace in knowing we're among the best private investigators in Miami.
We're A Top Miami Private Investigation Agency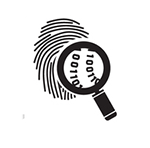 Nationwide Investigations & Security, Inc. provides a full-service offering to our clients who are in need of detective services.
Our agents have extensive experience conducting surveillance, embezzlement inquiries, witness interviews, theft investigations, investigations into marital infidelity & cheating, corporate due diligence, and performing counter-surveillance operations. We've also proved helpful in numerous missing person investigations. We also conduct background checks for our clients. If you need the services of an experienced Miami private investigator for personal or business needs, we're here for you.
If you have questions about how our services might serve your interests, or if you're ready to schedule a meeting with a professional detective in Miami, call us as soon as possible at 786-574-3826.
Miami Private Detective Services
Overview of Investigation Services
Investigations for Family Court (Child Custody & Divorce)
Process Service
Public Record & Asset Investigations
Cheating & Infidelity Investigations
Surveillance & Private Eye Service
GPS Aided Vehicle & Property Location Tracking
Criminal Defense Investigations
Criminal Justice Detectives
Premarital, Social, and Character Background Checks
State & Federal Criminal Background Checks
Executive Screening, Competitive Intelligence, Due Diligence
You're encouraged to contact Nationwide Investigations & Security, Inc. with any questions you may have about our private investigation services in Miami. To reach out to us, call 786-574-3826 at any time of the day or night.
Nationwide Investigations & Security, Inc.
Have peace of mind with Nationwide!
If you're looking for a private investigator in Kendall, Hialeah, Fort Lauderdale, Hollywood, Miami or elsewhere in South Florida, call Nationwide Investigations & Security, Inc. today at 786-574-3826.
We're a national detective agency.
If you have concerns which span the distances of cities or states, our national network of private eyes have experience collaborating at scale. For more information or to contact our national hotline, call 1-800-264-6042.