Mobile, AL Private Investigators
Nationwide Investigations & Security, Inc.
Need Private Detective Services in Mobile, AL?
Nationwide Investigations & Security, Inc. is ready to assist.
It's not uncommon for circumstances to arise involving sensitive matters which beg for some serious looking into. Nationwide Investigations & Security, Inc. is a premier private investigation firm in Mobile, AL that provides detective services to both private individuals and business interests.
Over the past 20 years, we have developed an outstanding reputation as a Mobile, AL private detective agency due to our attentiveness to detail, dedication to duty, and as a cost-effective investigatory resource. If the services of a reliable and time-tested private investigation firm are needed, don't hesitate to reach out to Nationwide Investigations & Security, Inc. today.
The Truth Matters.
Facts are proven with evidence. We'll get the evidence.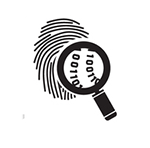 Nationwide Investigations & Security, Inc. staffs experienced senior detectives with either state or federal law enforcement experience. Our agents have experience providing numerous investigatory services which include gathering evidence on cheating spouses, corporate theft investigations, family & civil court related investigations, corporate due diligence, executive background screenings & character investigations, and surveillance among other detective services.
We work with both individuals and businesses on a normal basis, and we invite you to reach out to us with any service-related questions you may have. To contact us, call our office direct at 251-234-6999 or send us a friendly message using the contact form.
Mobile, AL Private Investigation Services
Private Investigation Services Overview
Educational, Executive, and Character Background Screenings
Cell Phone & GPS Tracking
Help Finding Missing Persons or Lost Friends
Family & Civil Law Investigations
Detectives for Infidelity & Cheating Spouse Investigations
Theft & Embezzlement Investigations
Asset Investigations & Public Record Accumulations
Support Services of Attorneys & Law Firms
Child Custody Investigations
Corporations & Business Entities
Skiptracing & Location Detection
If you have questions, would like a written service quote, or would like to schedule private investigation services in Mobile, AL, contact Nationwide Investigations & Security, Inc. today. The phone number to our 24-hour hotline is 251-234-6999.
Contact Our Team
We look forward to hearing from you!
Reach Out To Us
Nationwide Investigations & Security, Inc.,
2029B Airport Blvd #155, Mobile, AL 36606
Phone: 251-234-6999
Email: support@ntwinvestigations.com
Nationwide Investigations & Security, Inc. can be reached 24 hours per day, 7 days per week. If you need to meet with an experienced private detective in Prichard, Saraland, Tillmans Corner, Bayou La Batre, Citronelle, Chickasaw, Dauphin Island, Satsuma, Theodore, Creola, Baldwin County or elsewhere in or near Mobile, AL, call us at 251-234-6999.
We're a national detective agency.
If you have concerns which span the distances of cities or states, our national network of private eyes have experience collaborating at scale. For more information or to contact our national hotline, call 1-800-264-6042.
Investigative News: Alabama