Phoenix Private Investigators
Nationwide Investigations & Security, Inc.
Private Eye Services in Phoenix
The truth is of the utmost importance.
Need to consult with a private investigator in Phoenix? Nationwide Investigations & Security, Inc. is among the best private detective agencies in Arizona. Our detective division is staffed by former state and federal law enforcement and some of the nation's best skiptracers. We're licensed, insured, and have earned the respect of local and federal law enforcement agencies.
If you're in need of private eye services in Phoenix or elsewhere in Arizona, we'll fulfill that need.
We're a Full-Service Investigation & Security Firm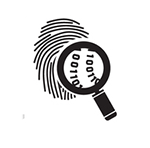 Nationwide Investigations & Security, Inc. is a full-service private detective agency in Phoenix. Our services include surveillance, catching cheating spouses, family law investigations, criminal defense investigations, corporate & internal investigations, criminal & social background checks, and public record searches.
If you need help with missing persons or getting to the truth of a specific matter, we can help. Once our investigation is complete, all relative information will be provided to our client in an easy to ready, court-ready report.
If you think your wife or husband is cheating on you, or if you think someone's stealing from your company from the inside, we'll get to the bottom of the matter, collect evidence, and inform you of our findings and recommend next steps. If you need to talk with a private detective, and you probably do if you're on this page, call Nationwide Investigations & Security, Inc. at 602-600-0292.
Phoenix Private Detective Services
Private Eye Service Overview
Internal Theft Investigations
Catch a Cheating Spouse
Surveillance & Location Tracking
Corporate Private Detectives
Counter Fraudulent Insurance Claims
Criminal Justice Inquiries
Missing Person Cases
Attorney & Law Firm Support
We Have National Coverage
Family Law & Divorce Investigations
We're Licensed & Insured
If you have any questions about our private investigation services in Phoenix, AZ, we're always happy to meet new potential clients and to provide answers to inquiries. To reach Nationwide Investigations & Security, Inc., send us a message or call us at 602-600-0292.
We look forward to hearing from you!
Nationwide Investigations & Security, Inc. provides private investigation services to the entire Metro Phoenix region. If our services are required in Scottsdale, Peoria, Casa Blanca, New River, Chandler, Glendale or elsewhere in Arizona, call us at 602-600-0292.
We're a national detective agency.
If you have concerns which span the distances of cities or states, our national network of private eyes have experience collaborating at scale. For more information or to contact our national hotline, call 1-800-264-6042.