Nationwide Investigations & Security Inc.
Miami, FL Service Availability
We're The Leading Security Firm in Miami, FL
Integrity, Professionalism, and Dedication
Nationwide Investigations & Security, Inc. is a licensed and bonded security, defense, and investigations firm that provides service in Miami and southern Florida. As a result of our dedication to excellence, we've earned significant relationships with multiple businesses, government facilities, and private individuals who were looking for a security services firm in Miami, but wasn't sure who to trust with such sensitive responsibilities. Whether there's a need to defend or provide security services for  property, products, or personnel, you can rely on Nationwide Investigations & Security, Inc. for your safety, security, and investigatory needs.
Multi-Faceted Security & Investigation Services in Miami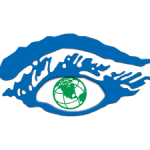 Whether you're looking for minimal solutions for your personal security needs or a full-scale comprehensive security structure for a fully operational business enterprise, Nationwide Investigations & Security, Inc. is equipped to provide tailor-made security solutions that are optimized to meet the specific needs of the facility, property, or individual.
Our security service offering includes security guard officers, tactically trained bodyguards, and executive protection specialists, skilled private detectives, and the ability to outfit a residential or commercial facility with entry access control & CCTV systems. We also work with industrial interests via our OSHA certification inspections and fireguard fire watch services in Miami. No matter the need or type of security services needed, we're ready to be your partner.
Our coverage area includes Weston, The Keys, Sunrise, Coral Springs, Boca Raton, and the general Miami-Dade region. If you have questions for our team or need to hire operatives, we encourage you to reach out to Nationwide Investigations & Security, Inc. today by calling us at 786-574-3826.
Service Overview
Available Services in Miami, FL
Contact Us
We are available 24/7
Reach Out To Us
Nationwide Investigations & Security, Inc.,
11455 SW 40th St #164 Miami, FL 33165
Phone: 786-574-3826
Email: support@ntwinvestigations.com
Nationwide Investigations & Security, Inc. offers security and investigation services throughout the Miami, FL region. Whether we're needed in Fort Lauderdale, Hialeah, The Keys, Sunrise, or Homestead, you can count on us to show up on time and prepared to serve our function.
To reach our team or to get a free service quote, call us today at 786-574-3826.