Indianapolis, IN Private Eye Services
Nationwide Investigations & Security, Inc.
Indianapolis' Top-Rated Private Investigators
When the truth needs evidential backing, call us.
If you're looking for a trustworthy and effective private investigation agency in Indianapolis, IN, look no further than Nationwide Investigations & Security, Inc. Since 1999 Nationwide Investigations & Security, Inc. has conducted numerous investigations on behalf of our clients in Indianapolis, IN. We've provided investigatory assistance to family law firms, corporations, private individuals and have even assisted certain press outlets from time to time.
Whether your need for private eye services stem from personal, legal, or business reasons, our team of seasoned, licensed private detectives will get the information or proof being sought.
We're A Full-Service Detective Agency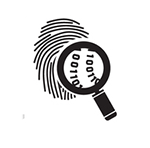 Nationwide Investigations & Security, Inc. is a full-service investigations agency that provides detective services on all levels. We provide corporate investigations related to employment-related background screenings, due diligence, embezzlement and theft investigations, executive background checks, and other investigatory services related to business and commercial interests.
We also provide investigatory services for the individual needs such as pre-marital investigations, character & social background checks, asset & public record investigations, cheating and marital infidelity investigations, and we've also proved instrumental in numerous missing person investigations. In addition to detective services for the individual, we also assist law firms with civil, criminal, and witness investigations. If you're looking for a full-service detective agency in Indianapolis, IN with experienced gumshoes at the helm, don't hesitate to reach out to Nationwide Investigations & Security, Inc.
Ready to get a service quote?
If you like to discuss various service options, obtain a quote, or would like to start service immediately, contact Nationwide Investigations & Security, Inc. at any time of the day or night by calling our Indianapolis, IN office directly at 317-203-8233.
Indianapolis, IN Private Detectives
Investigation Services Overview
GPS Vehicle Tracking & Camera Surveillance
Family Law & Civil Case Related Investigations
Criminal Justice & Criminal Defense Detectives
Asset, Liability, Public Record Investigations
Cheating, Marital Infidelity, and Pre-Marital Detectives
Embezzlement & Corporate Theft Investigations
Pre-Employment Screening & Executive Background Checks
Process Service & Divorce Investigations
Child Custody Related Investigations
Law Firm & Press Support Services
Experienced, Trained, and Licensed Private Investigators
Nationwide Investigations & Security, Inc. is available 24 hours per day, 7 days per week to answer any questions you might have about our service offering. If you need to hire a private detective in Indianapolis, IN or have questions, call us at 317-203-8233.
Have questions? Call us today!
Nationwide Investigations & Security, Inc. is a leading provider of private investigation services in Indianapolis, Lebanon, Danville, Monrovia, Bargersville, Shelbyville, Knightstown, Anderson, Franklin, Lafayette and throughout the Greater Indy region. If you have questions for our management team or would like to schedule service, call us at 317-203-8233.
We're a national detective agency.
If you have concerns which span the distances of cities or states, our national network of private eyes have experience collaborating at scale. For more information or to contact our national hotline, call 1-800-264-6042.