Nationwide Investigations & Security Inc.
Boston, MA Service Availability
We're A Professional Security Services Firm in Boston, MA
Our Security & Defense Expertise Are Unparalleled
Since 1999 Nationwide Investigations & Security, Inc. has provided security and defense services to individuals and businesses in Boston, throughout New England, and around the nation. Our organization is led by an executive team that has over 50 years of combined experience in the security, defense, and investigations sector. If you need to hire a professional agency to bring a matter of safety or intelligence to a desirable resolution, we encourage you to consider Nationwide Investigations & Security, Inc. as a suitable candidate firm for a security partnership.
A Brief Overview of Our Service Offering
Most Security & Investigation Matters Fall within Our Scope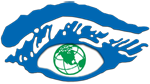 We provide a variety of security services which serves almost all of the needs of our existing and potential clients. Our clients include homeowners, individuals, small business owners and fortune 500 corporations. Our service offering entails detective services, security guard officer patrols, fire watch & fire prevention details, protective bodyguard services, CCTV integrated fire & security alarm systems, and we also maintain OSHA certified safety inspectors on our staff. Regardless of the security matter in need of address, our firm is likely the best qualified and readily available service in Boston, MA.
Need to discuss a security or investigatory matter with a professional security expert? Call Nationwide Investigations & Security, Inc. today at 617-401-0040.
Services Available in Boston, MA
Nationwide Investigations & Security, Inc.,
71 Commercial St. Unit 421 Boston, MA 02109
Phone: 617-401-0040
Email: support@ntwinvestigations.com
Nationwide Investigations & Security, Inc. is dedicated to providing excellent security services to our clients.
If you need to discuss a service need in Boston or in Westford, Framingham, Brockton, Marshfield, Rockport, Gloucester, Salem, Waltham, or Brookline, call us at 617-401-0040 at any time of the day or night.