Boston, MA OSHA Safety Consultants
Nationwide Investigations & Security, Inc.
Independent OSHA Inspectors in Boston, MA
When safety counts, call Nationwide Investigations & Security, Inc!
If a company fails an OSHA inspection, it could result in disastrous consequences to the company's ability to do business, result in costly fines, or both. By taking advantage of the services provided by the independent OSHA-certified safety consultants in Boston, you'll have security in being prepared for surprise inspections and inspections which occur on short notice.
It's not uncommon for the Occupational Safety & Health Administration to perform surprise inspections on facilities in New England without notice. With the cost-effective nature of outside safety inspection professionals, your facility and employees with benefit from eliminating the costs associated with maintaining an in-house safety & compliance department, various safety improvements, and by being prepared for state and federal inspections.
The "Safety First" Concept is Good for Business
Protecting Your Human & Financial Interests is our Top Priority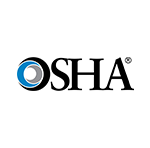 Whether assistance is needed with safety training, incident/accident response, or for preparing for an expected or unexpected state or federal safety inspection, we're ready to help. Our clients include businesses involved with shipyards, warehouses, chemical plants, industrial sites, construction sites, hot work sites, and the energy, healthcare, manufacturing, and transport sectors. In general, we're able to help businesses to promulgate safety in almost all sectors of the economy.
We conduct preparatory inspections, independent representation during official inspections, training classes, training materials, new hire training, and site-specific safety structures which comply with OSHA-mandated safety standards.
If you need to schedule an inspection or schedule a consultation with an OSHA-certified safety inspection consultant in Boston, MA or elsewhere in New England, contact Nationwide Investigations & Security, Inc. today at 617-401-0040.
OSHA-Certified Safety Inspectors for New England
Nationwide Investigations & Security, Inc., Boston, MA
Overview of OSHA Compliance Services
Inspection Assistance for the Oil & Gas Industry
OSHA preparatory support for the healthcare sectors
Warehouse & manufacturing site support
We'll Serve as the Safety Point Contact & Inspector Escort
Hazard Communication Protocol Review
Injury, Illness, and Record-Keeping Conventions Overview
Air & Noise Pollution, Lockout & Respirator Inspections
Accident & Incident Reporting Review
Emergency & Evacuation Procedural Reviews
Hazard Identification & Correction
Equipment Safety Inspections
Nationwide Investigations & Security, Inc. is committed to assisting Boston & New England area business with assistance in complying with OSHA's most stringent safety regulations. If you need to consult with one of our OSHA certified safety experts in Boston, call us at 617-401-0040.
Nationwide Investigations & Security, Inc.
Need to contact us? Call or message us.

Nationwide Investigations & Security, Inc. provides OSHA compliance and safety-related services throughout Boston & New England. We've conducted OSHA safety audits for lots of businesses throughout Boston, Westford, Framingham, Brockton, Marshfield, Rockport, Gloucester, Salem, Waltham, Brookline and the surrounding areas. If you need to schedule an inspection or have questions, call us at 617-401-0040.
We provide independent inspection audits nationally.
Listed below are regions around the nation where we provide independent OSHA safety inspection services.