Independent OSHA Auditors in Columbus
Nationwide Investigations & Security, Inc.
Independent OSHA-Certified Safety Inspectors
Services available in Columbus, OH & surrounding areas.
Nationwide Investigations & Security, Inc. takes pride in helping Columbus, OH businesses to remain operational by ensuring their compliance with state and federal occupational health and safety (OSHA) compliance regulations. We've provided safety and inspection services since 1999 and have the experience you'll need on the job to ensure the compliance of your workplace or worksite.
When performing independent audit services for our clients, our primary goal is to ensure a safe work environment for not only the benefit of our client but for the health of their employees and contractors. If you're concerned with the potential for your company to be ordered shut-down due to failing to meet local, state, or federal safety requirements, we're ready to help.
Ensure Compliance & Safe Work Environments
Our Auditor Are The Most Experienced in the Industry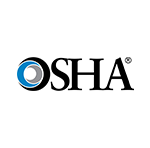 Our clients are often businesses in the aviation, medical, steel, retail industries. Some of our long term clients include industrial firms which cut costs by eliminating costly safety & compliance departments in favor of the cost-effectiveness of independent OSHA certified consultants.
We provide safety audit services for large businesses charged with complex compliance requirements in addition to small workplaces which must meet minimal requirements.
Regardless of the industry or set of OSHA requirements your business must follow, Nationwide Investigations & Security, Inc.'s independent OSHA certified auditors will provide the industry-specific inspection and training oversight to help you keep your door open.
Have Questions?
Call Nationwide Investigations & Security, Inc.
To inquire about the qualifications or availability of our independent OSHA-certified safety auditors, contact Nationwide Investigations & Security, Inc. today by calling 614-705-2526. Safety inspection services in Columbus, OH are available on short notice and for long and short term contracts.
OSHA-Certified Safety Consultants In Columbus
Overview of Consultancy Services
Mock OSHA Inspection Services
OSHA10/30 Compliance Training
Safety Program Review & Assessment
Powered Vehicle Training
Citation & Claim Defense
Representation During OSHA's Audit
Long & Short Term Contracts
Incident & Accident Respond Plan Reviews
Site & Industry Specific Training Classes
Hazard Communication Training
Fire & Fall Protection… And More.
If you're ready to schedule a consultation or safety assessment with our experienced OSHA-certified safety auditors in Columbus, OH, reach out to Nationwide Investigations & Security, Inc. today. To contact our office, call us at 614-705-2526.
Call or message us anytime!
Nationwide Investigations & Security, Inc.,
405 North High Street #404, Columbus, OH 43215
Phone: 614-705-2526
Email: support@ntwinvestigations.com
OSHA certified safety inspectors under the employ of Nationwide Investigations & Security, Inc. provide safety consultation services in Columbus, Dublin, Upper Arlington, Hilliard, Westerville, Reynoldsburg, Grove City, Urbancrest, Gahanna and throughout the region. If you have questions about our safety inspection services or would like to schedule a consultation with us, contact our management team today at 614-705-2526.
We provide independent inspection audits nationally.
Listed below are regions around the nation where we provide independent OSHA safety inspection services.