Nationwide Investigations & Security Inc.
Lexington, KY Service Availability
Lexington Security & Defense Services • BBB Accredited
We provide a full array of security services in Lexington, KY
If you're looking for options to beef up your security internally or externally, and service is needed within the Lexington, KY area, Nationwide Investigations & Security, Inc. is qualified and ready to assist.
The services our company provides includes security officers & patrols, private investigations, fire guard watch services, installation of access control systems and camera networks for monitoring (security systems), bodyguard and celebrity VIP protection, and we also staff a handful of certified OSHA safety consultants. If you need to protect your business, people, or property, we're the people to call.
About Our Firm
Get to know us!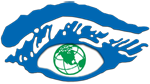 Nationwide Investigations & Security, Inc. is a national leader in the security services industry.
We pride ourselves on being flexible and able to respond to our clients needs at a moment's notice, 24 hours per day.
We're able to provide security & investigation services on short notice, and we're able to take on short-term and long-term contracts. We've developed mutually beneficial relationships with our current clients and we're ready to provide references upon request. If you need to speak with a member of our management team with regard to securing our services, getting a free service quote, or if you have questions, call us at 859-350-0840.
Services Available in Lexington, KY
Have questions? Call us today!
Nationwide Investigations & Security, Inc. serves the entirety of the Louisville, KY region. Whether services are needed in Frankfort, Georgetown, Paris, Mt Sterling, Stanton, Irvine, Berea, Richmond, Danville, Perryville, or Lawrenceburg, we'll be there. To get a quote, call us at 859-350-0840.