Nationwide Investigations & Security Inc.
Washington, DC Service Availability
A Respected Chicago Security Services Firm
We Have The Experience & The Personnel You'll Need
Nationwide Investigations & Security, Inc. is a full-service agency that's considered by our clients in Washington, D.C. and throughout the Capitol Region to be one of the best security agencies in the industry. As a result of consistently providing exceptional services to our repeat clients, we've developed numerous long-term business relationships throughout D.C.
When a new or existing client reaches out to us for service, we treat the matter as a sensitive priority. By promulgating a culture of continued training and education, we're proud to be recognized as a top private security contractor.
When Security is a Concern, Experience Matters.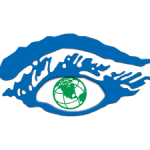 Our management team consists of investigation & security experts that have over 50 years of combined experience. Based on this experience, we've found that it's best to approach each client's matter with an open mind as opposed to a tightly structured or regulated cookie-cutter approach.
Whether you've come to us for professional security guards, dignitary protection, the installation of integrated entry-access and monitoring systems, private investigation services, or fire watch, it's safe to have high expectations when working with Nationwide Investigations & Security, Inc.
Our teams are prepared to work with short or long-term contracts and have immediate deployment capabilities in most cases. If you have questions regarding our services or if you would like a free, non-obligatory service quote, call us at 301-485-5851.
Our phones are answered 24 hours per day, 7 days per week.
Available Services in Washington, D.C.
We want to hear from you!
Nationwide Investigations & Security, Inc.,
318 M St SE #200, Washington, DC 20003
Phone: 301-485-5851
Email: support@ntwinvestigations.com
Nationwide Investigations & Security, Inc. provides it's clients with exceptional security and investigation services throughout the Washington, D.C. area. If you would like to schedule service or have questions for our team, call us at 301-485-5851.