Nationwide Investigations & Security Inc.
Cincinnati, Ohio Service Availability
Affordable Security Services for Cincinnati, OH
If you're ready to conclude your security concerns, contact us today!
Nationwide Investigations & Security, Inc. is one of the nation's leaders in the security & defense industry. We provide security and investigation services for private individuals, high net-worth travelers, foreign dignitaries, and small and large businesses in Cincinnati and throughout Ohio. We provide 24-hour service, travel capabilities, and multiple services to meet the needs of our clients. Our agents and operatives are highly trained, punctual, and understand the importance of their role to not only our clients but society as a whole.
If you're looking for a private security firm that you can rely on, considering Nationwide Investigations & Security, Inc. for your security needs.
Private Security Agency Serving Cincinnati, OH
Experienced, Affordable, Punctual, Dedicated to Duty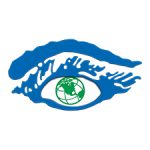 Our agency is led by a team of security industry veterans that bring over 50 years of combined experience to the field for our clients. Since 1999 Nationwide Investigations & Security, Inc. has continuously provided multiple related and value-added services to our clients.
Our services include but are not limited to security guard and patrol services, dignitary and VIP bodyguard services, fire watch & fireguard services, independent OSHA inspections, residential & commercial security system fabrication, private investigation & detective services, surveillance & background checks. Regardless of the need or cause of your security concerns, Nationwide Investigations & Security, Inc. has the experience, technology, and manpower to bring the matter to a swift conclusion.
Have questions? If you have questions about our services, service availability, or would like to learn more about our company and its officers, contact our Cincinnati, OH office at any time of the day or night by calling 513-940-4620.
Security Services Overview
Available Services in Cincinnati, OH
We want to hear from you!
Nationwide Investigations & Security, Inc.,
7364 Reading Rd #6300, Cincinnati, OH 45237
Phone: 513-940-4620
Email: support@ntwinvestigations.com
Nationwide Investigation & Security, Inc. provides security & defense services throughout the Cincinnati, OH region. If your home, business, office, or other facility is located in Cincinnati, Northgate, Bridgetown North, Milford, Kenwood, Blue Ash, Springdale, Hamilton or elsewhere in or near Cincinnati, Ohio, you can count on us to provide outstanding security services. For more information or to schedule service, call us at 513-940-4620.