Nationwide Investigations & Security Inc.
New Orleans, LA Service Availability
Top Notch Security Services for New Orleans!
If you're looking for security solutions, contact us.
Nationwide Investigations & Security, Inc. provides security services in New Orleans and throughout Louisiana. Our services are available to private individuals, local municipalities, businesses, and law firms in and around New Orleans. We're dedicated to providing excellent, round-the-clock services to our clients while demonstrating the integrity and ethical standards that we're known for exhibiting.
If you're looking for a reliable partner that will assist you protecting your assets and affording a justified sense of safety to your employees, customers, clients, and family, we're ready to get started at a moment's notice.
We're a Contract Private Security Firm
We Provide a Range of Useful Services to Our Clients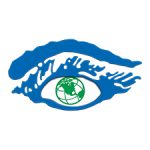 From security guard services to fully featured security systems, Nationwide Investigations & Security, Inc. has the expertise and the technology to provide our residential and commercial clients the security and peace of mind they deserve.
Services provided by our top security teams include, but are not limited to roving security patrols, private residential security, security guards in uniform, private investigation services, entry-access control enabled security & alarm systems, OSHA audit & preparation services, bodyguard & dignitary protection services, and fire watch & fire protection services.
If you're a home or business owner in the New Orleans region, and have questions for us or a need for our services, we encourage you to contact our offices as soon as possible by calling our management team direct at 504-370-8515.
Security Services Overview
Available Services in New Orleans, LA
We want to hear from you!
Nationwide Investigations & Security, Inc.,
4117 S Carrollton Ave #200, New Orleans, LA 70119
Phone: 504-370-8515
Email: support@ntwinvestigations.com
Nationwide Investigations & Security, Inc. is ready to step in and provide security services for all home and business owners in need. Whether you're looking for armed guards or an estimate for a security system, our teams of professionals are on duty and ready to assist. If you would prefer more information or would like to talk with one of our specialist, contact us today at 504-370-8515.