Private Investigations & Undercover Surveillance Services
Our expert private investigations team has over 35 years of investigative and undercover surveillance service experience, with many of our agents being current or retired law enforcement officers, detectives, as well as credit analysis specialists.
We also utilize reputable consumer reporting services to access extensive public record information, helping you identify individual assets, bankruptcies, liens, and judgments., etc., ALL into one single report.
Undercover Surveillance
Undercover Operatives for Investigations
Activity Checks Civil Litigation
Criminal History
Embezzlement
Insurance Claims and Litigation
Inventory Shortages
Missing Persons
Personal Injury
Process Service
Skip Trace
Subpoena Service
Truth Verification
Thefts and Fraud
Professional Service
Nationwide Investigations & Security Inc. can offer our clients highly trained, professional, uniformed officers. Our services range from residential to commercial to industrial security and from armed to unarmed officers. We offer the best in mobile, stationary, foot patrol or on-site services. Our quality security is available on a temporary or long-term contract basis.
24 hour emergency service
Our officers are available for emergency service 24 hours a day. We can assure you of a spontaneous response to any emergency call, no matter the time of day or night. The service does not only include criminal activity, but can also include on-site security after fire or storm damage to your property.
Bonded and Insured
Nationwide Investigations & Security Inc., is registered nationwide and is bonded and insured to provide security services to businesses, industries, and residential areas. Our company was created to supplement, not replace, our law enforcement agencies. We strive to maintain good relations with these agencies, which is essential when it comes to the security of our clients.
Dignitary Protection
If you handle the protection of visiting dignitaries, celebrities or executive personnel, contact us at Nationwide Investigations & Security Inc. We can provide uniformed or plain clothed officers, armed or unarmed. Depending upon the situation, we can provide a discreet or more visible form of security. A limousine service also can be included, if desired.
Customized Security Programs
Our security programs are designed to satisfy and complete each client's requirements. It is our desire to create for you a cost effective security program that will ensure the highest possible performance level.
Peace of Mind
Let Nationwide Investigations and Security Inc. end your worrying and bring you peace of mind about the security of your business or residence. If you are away from your home for an extended period, our dependable, professional security officers can ensure the integrity and security of the premises. If an emergency situation occurs, then you would be notified immediately. So relax and leave it to the professionals… Nationwide Investigations & Security Inc.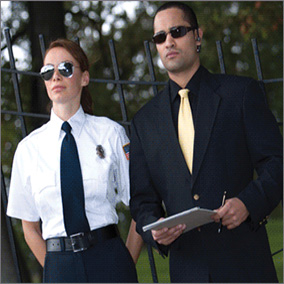 WE PROVIDE private investigation services offered nationwide.
For more information on any of the services listed above, PLEASE contact our Background Investigations team.
We provide security, investigation and surveillance services throughout Alabama, Arizona, California, Colorado, Delaware, Florida, Georgia, Illinois, Louisiana, Maryland, Massachusetts, Mississippi, New Jersey, New York, North Carolina, Oklahoma, Pennsylvania, Tennessee, and Texas.